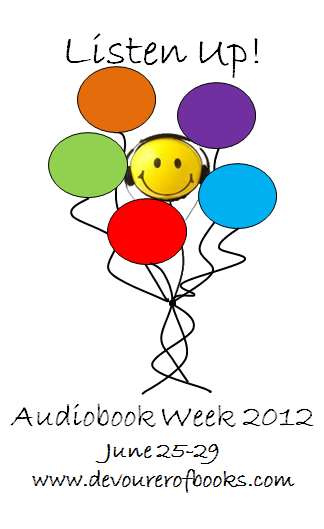 What I Look for in a Narrator:
I'm not sure if there are set characteristics that can define what is or isn't a great narrator. However, I think that over the years I've really come to appreciate the art of speaking, and as I was thinking about what to write for this post I realized that what I think makes a good narrator is in a way similar to what makes a great professor...obviously there is a more layered way of viewing a great professor, because they not only have to be engaging in class as a presenter/speaker but also need to be passionate about their interests and research and it's always great when they are excited to work with students and meet and answer questions and just talk about their field of study.
So in saying that, in a narrator I look for a person who has the ability to make me believe that they are the characters or the narrator in the story that their voice is bringing to life. Good narrators convey an interest in the work they are reading, a passion for the story just through their voices. It's not good when they are monotone. It's alway really awesome when they are able to change their voice for the different characters, and when necessary, take on a different accent. I seem to favor British/Irish/Australian male readers, but I've read from a variety of different readers. And cast performances are usually really great, if they are well done and especially if they are unabridged.
What do all of you look for in Narrators?
Some favorite narrators (a by-no-means exhaustive list):
-Lynn Redgrave
-John Keating
-Gerard Doyle (my favorite of his is the Sea of Trolls books by Nancy Farmer, I forgot to mention these in my posts about my favorite audiobooks, but these are really great!)
-Jim Dale
-Katherine Kellgren
Narrators I would love to hear more from:
-Allan Corduner
-Bertie Carvel
-Robin Atkin Down
es (He was the voice of Stephen Barley in the full cast, abridged version of The Historian by Elizabeth Kostova, and I absolutely loved his voice!)
Who are some of your favorite narrators? Are there any you would love to hear more from?